Bible Study - Gospel of Matthew
Dr. Susan Jacob, MD - Editor
A Bible study of St. Matthew for the Youth
by Dr. Susan Jacob
About This Study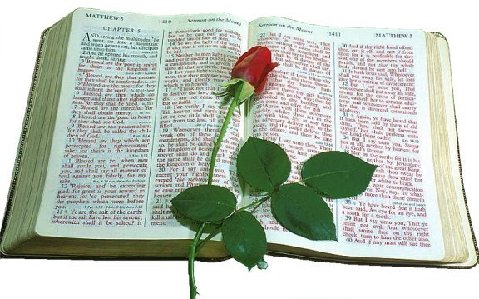 This year (2006), the Archdiocese of the Syrian Orthodox Church of North America is putting together a Bible study of St. Matthew for the youth. It is a combined effort of clergy (Very Rev. Dr. Kuriakose Moolayil, Rev. Dr George Mathew, Rev. Fr. James Skariah, Rev. Fr. Mathai Puthukunnathu and HE Yeldo Mor Titus), deacons ( Dn. Joel, Dn. Zach, Dn. Jerry, Dn. Martin) and laity ( Dr. John Kadavil, Sheril Mathai, and Dr. Susan Jacob). A member of the clergy is linked to the lay members and deacons present each chapter.
The style of writing is very individual and so there is marked variation in the presentation. The clergy keeps track of the correctness of the interpretation. Though this started as a study for the youth in the North America Diocese, some of the members especially the clergy , felt that since the mission of any Christian community is to spread the gospel, it should be shared with the youth of other dioceses as well. I hope this Bible Study will be of benefit to every one.
If you have any questions on the content of the study please send it in and one of the clergy will give the answer. The study is not as expansive as it could be, keeping in mind that this is for the youth with a shorter attention span.
Yours in Christ
Dr. Susan Jacob M.D
Introduction
The four gospels of the New Testament record the birth, teachings, death and resurrection of Jesus Christ, the son of God. The first three books are called the synoptic gospels and are fairly similar to each other in their accounts . Johnís gospel , however, is different. The first three gospels record the various teachings and miracles but John gives a clearer significance and depth of meaning of the actions and preaching of Christ.
All the gospels were written between 40 and 70 A.D. We can deduce this because none of them mention the destruction of Jerusalem and the temple in 72 A.D, just that Christ foretold this event.
Mark was a companion of Peter in his missions and recorded his teachings of Christ. Luke, a physician, was a gentile. He seems to have researched the events as told by the disciples very carefully and then recorded it with a tilt towards gentiles. His is a very cohesive book.
Matthew, a Jew, wrote primarily for the Jewish people. Being a Jew he had thorough knowledge of the old testament and hence the prophesies about the Messiah. He tries to connect the prophecies to Jesusí life and actions. His gospel forms the vital link between the old and the new testament.
Matthew's gospel follows an outline that is very cohesive. The first two chapters deals with Christís genealogy, birth and infancy. Chapters 5-25 deals with the second phase - the preparation for his ministry . The third phase is the crucifixion, Chapters 26 &27, and the fourth the resurrection Chapter 28.
Bible Study - Matthew Home | Previous Page | Next Page (Chapter 1)
Library - Home | Baselios Church Home
-------
Malankara World
A service of St. Basil's Syriac Orthodox Church, Ohio
Copyright © 2009-2020 - ICBS Group. All Rights Reserved. Disclaimer
Website designed, built, and hosted by International Cyber Business Services, Inc., Hudson, Ohio