Faith of the Church: Trinity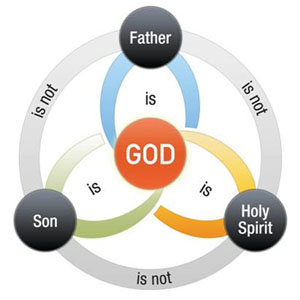 Hymn for Trinity Sunday
Father all-holy, merciful and tender;
Son co-eternal, worthy to be praised;
Spirit of comfort, fount of loving kindness;
God everlasting!
Trinity holy; Unity unchanging;
Goodness unbounded; very God of heaven;
Light of the angels; refuge of the friendless;
Hope universal.
All thy works hymn thee; all thy saints adore thee;
They for thy pleasure are, and were created:
Now, while we also worship thee devoutly,
Hear thou our voices.
Thine be the glory, Deity almighty,
One in Three Persons, Monarch in the highest:
Glory and honour, song and praise beseem thee
Now and for ever.
Trinity Home | Faith Home | History | Inspirational Articles | Essays | Sermons | MW Library - Home
-------
Malankara World
A service of St. Basil's Syriac Orthodox Church, Ohio
Copyright © 2009-2020 - ICBS Group. All Rights Reserved. Disclaimer
Website designed, built, and hosted by International Cyber Business Services, Inc., Hudson, Ohio