Christmas - The Birthday of Jesus
Apostolic Message On The Holy Occasion of Christmas - 2011
by His Holiness Moran Mor Ignatius Zakka I, Iwas, Patriarch of Antioch and All the East
[Editor's Note: This is the translation of the full text of the Patriarchal message issued in Arabic by His Holiness Moran Mor Ignatius Zakka I, Iwas on the holy occasion of Christmas. It was translated from Arabic by His Eminence Mor Clemis Eugene Kaplan]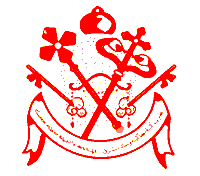 Number: 604/2011
Date: Dec. 11, 2011
We offer apostolic benediction and benevolent prayers to our esteemed brethren, His Beatitude Mor Baselius Thomas I, Catholicos of India, and Their Eminences the Metropolitans, our spiritual children the Patriarchal Vicars, Archpriests, monks, priests, nuns, deacons and deaconesses, and our Syriac Orthodox people worldwide. May the divine providence embrace them through the intercession of the Virgin Mary, the Mother of God, and St. Peter the head of the Apostles, and the rest of the martyrs and saints. Amen.
After checking on your well-being, we say:
In his epistle to his disciple Timothy, St. Paul wrote: "And without controversy great is the mystery of godliness: God was manifested in the flesh." (1Timothy 3:16)
Dearly beloved: While we ponder this great mystery, the mystery of the appearance of the Lord Jesus Christ in flesh, we stand astounded by the attitude of the Virgin Mary, how she stood the awesome miracle of the holy incarnation and what happened to her, inside her, with her, and in front of her !? While she is the simple young girl who wasn't Fourteen years old yet?! She is a mother nursing her divine Son, wrapping Him and laying Him in a manger, in a barn in Bethlehem because they had no room! We are also surprised by the words of the angel Gabriel to her when he announced the holy conception: "Do not be afraid, Mary, for you have found favor with God. And behold, you will conceive in your womb and bring forth a Son and shall call His name Jesus . . . He will be great, and will be called the Son of the Highest." (Luke 1:30) O angel Gabriel, where is the greatness of Jesus? Where is His kingdom? And where is His throne?
Yes indeed, His kingdom is not of this world. Even if all the priests of the earth and all its rulers ignored His existence, yet heaven glorified Him and the angel announced His birth to the shepherds. No wonder that we see the Virgin Mary and her betrothed not finding a place so they found an oxen and donkey's barn in order for Christ to be born there and His mother wraps Him and lays Him in a manger ... Due to His birth there, that manger was transformed to a sacred place and became the eyeball of all Christians where kings of the earth come and take off their crowns and bow their heads and moreover worship the One Who was born there. Yes indeed, that manger was the befitting place for Jesus the Savior Who descended from heaven to teach us humility which will become the cure from the sickness of pride. He became obedient to the point of death, even the death of the cross to abolish the sin of disobedience of God's command in paradise., "For God so loved the world that He gave His only begotten Son, that whoever believes in Him should not perish, but have everlasting life." (John 3:16)
The manger is the fitting place for the One Who came to serve and not to be served and offer Himself a ransom for many. He started His Godly mission by setting Himself in a down-to-earth manger so that the other side of His life will be the cross of shame carrying it on His shoulder in front of a loathing crowd shouting: Crucify Him, crucify Him. Then He was hanged on it and being laid in a new tomb which He didn't possess ... Did He possess anything of this world? He Who when the scribe asked Him saying: Teacher, I will follow You wherever You go, and Jesus answered: "Foxes have holes and birds of the air have nests, but the Son of Man has nowhere to lay His head." (Mathew 8:20)
Yes indeed, believers will remain surprised and baffled while reading the story of the Redeemer's birth due to its simple words and style whereby children can understand it in details and at the same time great philosophers can understand its meanings and realize the divine mysteries. This is what Jesus meant when He prayed to His heavenly Father regarding His mission in flesh: "I thank You, Father, Lord of heaven and earth, that You have hidden these things from the wise and prudent and have revealed them to babes." (Mathew 11:25)
God concealed His mysteries from those who consider themselves wise in order to put to shame the wisdom of this world. He didn't have a place in their midst nor was He born from the daughter of the wealthy parents or philosophers or scientists, but He was born from a poor and orphan girl the Virgin Mary. Yet she was the descendant of kings, priests, and prophets. He wasn't laid in a golden or ivory bed, neither His body was wrapped in soft silk. Rather He was wrapped in cotton and laid in a manger, in a barn in Bethlehem the small village so that whoever seeks Him will find Him.
This is His practical heavenly message, that we learn meekness and humility from Him so that we lift the heavy weight of arrogance, conceit, and pride from within ourselves. Hence we will obtain peace with God, with ourselves, and with everybody.
Yes indeed the Christmas message is a message of love and humility. We see Him today in the millions of homeless children, along with their parents, starving while we are enjoying many luxuries. Every needy or poor or orphan or pitiable widow is Jesus' little brother representing the poor Child Jesus.
Why don't we then abide by the commandments of Jesus Who will judge the humans on the last day according to their merciful deeds plus their faith in Him.
Don't we long to stand on His right side with those who will here His sweet voice saying: "Come, you blessed of My Father, inherit the kingdom prepared for you from the foundation of the world: for I was hungry and you gave Me food; I was thirsty and you gave Me drink; I was a stranger and you took Me in; I was naked and you clothed Me; I was sick and you visited Me; I was in prison and you came to Me ... Assuredly I say to you, inasmuch as you did it to one of the least of these My brethren, you did it to Me." (Mathew 25: 34-40)
During these days my brethren, and while we are celebrating the birth of the Lord Jesus in flesh, did we prepare a place for His birth in our hearts? Did we tell our children the story of His miraculous birth, and about His mother the poor orphan and virtuous saint the Virgin Mary? Do we feel while we are celebrating our religious rituals during this happy occasion that Christ in with us and among us sharing in the joy of this feast? Or we are strangers to Him and He is far away from us? He was named Emmanuel that means: God is with us (Mathew 1:21). Did we accept Him as our Savior and believe in the mystery of His incarnation and redemption? Or we are performing our feast's rituals as a routine duty that has an appearance of deity but has lost its power because our spirituality has become mere a social custom unrelated to the spirit?
Let us prepare a place for Christ in our homes and in our hearts and souls so that we live, not us, but He lives in us (Galatians 2:20)
My beloved: We cannot shy away from the bloody and painful events that are happening in our countries: Syria, Lebanon, Iraq, and Palestine, in addition to what humanity is facing all over the world: injustice, bias, persecution, famine, depression, sadness, and sickness. It is all due to spiritual wars launched by the enemy of goodness and humanity, albeit the enemy of God against God and believers. But the Lord Jesus taught us through His incarnation that He came for the whole human race and specially to the weary and heavy laden, as if even when He is a young Babe laying in a manger, is stretching His arms and inviting the people as He invited them later: "Come to Me, all you weary and are heavy laden, and I will give you rest. Take My yoke upon you and learn from Me, for I am gentle and lowly in heart, and you will find rest for your souls. For My yoke is easy and My burden is light." (Mathew 11:28-30)
Even if we do not know what the days and the upcoming nights are hiding surprises, good or bad (God forbid), but we know one thing: That God Almighty controls the world's events. That is why we are confident because we took "Emmanuel" Who is our God, a companion for us in our course of life. He is the way that we walk through, and He is the life that we live, and He is the truth that we hold dear. For He said about Himself: "I am the way, the truth, and the Life." (John 14:6)
Let us with firm faith repeat with St. Paul the apostle: "If God is with us, who can be against us? He Who did not spare His own son, but delivered Him up for us all, how shall He not with Him also freely give us all things? Who shall separate us from the love of Christ? Shall tribulation, or distress, or persecution, or famine, or nakedness, or peril, or sword? As it is written: 'For Your sake we are killed all day long, we are accounted as sheep for the slaughter'. Yet in all these things we are more than conquerors through Him who loved us. For I am persuaded that neither death nor life, nor angels, nor principalities nor powers, nor things present nor things to come, nor height nor depth, nor any other created thing shall be able to separate us from the love of God which is in Christ Jesus the Lord." (Romans 8:31-38)
May the Lord accept your fasting and prayers. May the feast of His birth in flesh be a mean for blessings to you all and benevolence to our beloved countries.
This is what we relay to you. May His grace be with you. w'aboon dbashmayo . . .
Issued at our patriarchal Headquarters in Damascus, Syria
On the eleventh day of December,
in the year Two Thousand and Eleven of our Lord,
Which is the Thirty First year of our patriarchal reign.
See Also:
Christmas Home | Sermons Home | General Sermons and Essays | Articles Home | Library - Home
-------
Malankara World
A service of St. Basil's Syriac Orthodox Church, Ohio
Copyright © 2009-2020 - ICBS Group. All Rights Reserved. Disclaimer
Website designed, built, and hosted by International Cyber Business Services, Inc., Hudson, Ohio